Expertise in Healthcare
As an expert in the healthcare sector, I am equally at home in both domestic and international markets. I have been providing valuable support for companies and event organizers since 2008.
My services
Consulting, concept development
and strategy
Event marketing and
conference management
Marketing activities
and services
One contact to achieve your goals
There's nothing more reassuring than knowing your projects are in competent hands and everything is going like clockwork. To achieve this, you need a solid and consistent contact person who has it all: industry expertise, extensive experience, personalized advice, a huge network, and an understanding of cultural differences. This is exactly what I can offer you. In order to successfully implement global intentions in local markets and do so efficiently, there is only one contact you need: the right one.
Every project I handle reaps the benefit of nearly three decades of experience in healthcare, consulting, and event marketing, plus a 360-degree perspective. This is what makes my work outstanding.
Active across all borders*
I work on projects all over the world for my customers, who are located in:
»We have been using Pacio services since 2015 and have found their experience and knowledge of the healthcare industry, coupled with their superior organisational skills, attention to detail and their network of contacts has meant they have consistently exceeded our expectations for exhibit stand design and build. By offering a full turn key solution, it has allowed us to arrive at an exhibit location and focus on our goal of reaching global markets and promoting our range.«
Carla Tewkesbury, General Manager, Adept Medical Ltd. New Zealand
pacio GmbH
Contact
Ellen-Widmann-Pfad 59
D-12205 Berlin
Germany
Tel +49 (0) 30 70 07 34 10
Fax +49 (0) 30 70 07 34 09
info[at]pacio.de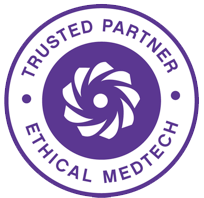 Certification
Certified and tested for compliance with ethical guidelines